We would like to welcome everyone to another season. Remember to take the time to help that youngster or newcomer out, as that is who's going to help keep this sport, we all love, alive for future generations.
As our business continues to grow, it has been a learning experience, so if you are needing a product and you don't see it in the catalog, or on the website - just give us a call because we might have it in stock but haven't added it to the catalog yet.
And, just remember, if your wife or girlfriend complains about your trapping costing too much, just remind her a deer rifle cost more than a dozen traps.
Thank you for all your past and future business. Anytime we can be of help, don't hesitate to give us a call.
Jeb, Bryan and Coy Hollingshead

---
Okie Cable and Trap New Products
Checkout our new DVD section!
J & E Baits and Lures
in
Bait/Lure/Urine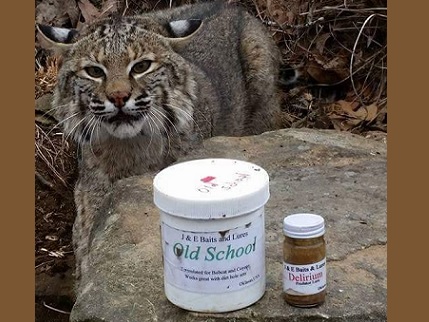 RTS Trap Setter
in
Setters/Safetys
Clint Locklear Lures and Bait
in
Bait/Lure/Urine
Slim Pederson Lures
in
Bait/Lure/Urine
Expand-A-Pans
in
Trap Parts
Expand-A-Pans - Go Big or Go Home!
---
Shipping and Handling Chart - Continental United States
Up to $40.00 add $9.90
$41.00 to $100.00 add $14.90
$101.00 to $250.00 add $22.90
After $250 call for freight estimate
Due to rising shipping costs we can no longer ship orders to Hawaii, Alaska, Canada or a foreign country.
If an order is placed on the website and shipping is outside the continental United States,
the order will be cancelled and your money refunded.
Please accept our apologies for any inconvenience this may cause.